Since automobiles were first invented, people have been itching to race them. The first "horseless carriage" race in the U.S. took place on Thanksgiving Day, 1895. This five-car race ran a 54-mile course between Chicago and Evanston, IL, with the winning car averaging a speed of 7.3 miles/hour. The sport of car racing has evolved a lot since those early days. As vehicle performance has increased, so have the speeds, stakes, and seriousness of the sport. Now there are numerous racing circuits around the world that draw the attention of millions of fans and generate billions in revenues. Here's a brief overview of some of the most popular styles of racing:
NASCAR
NASCAR, which stands for the National Association for Stock Car Auto Racing, was founded 1948 by Bill France Sr. and has grown to become motorsports' preeminent stock car racing organization. This huge racing organization was born from Southern bootleggers who used to outrun the police with cars full of whiskey.  It sanctions over 1500 races across 100 tracks in 39 U.S states with additional races in Canada. Its three largest sanctioned racing series are, the 'Sprint Cup Series', the 'Xfinity Series', and the 'Camping World Truck Series'.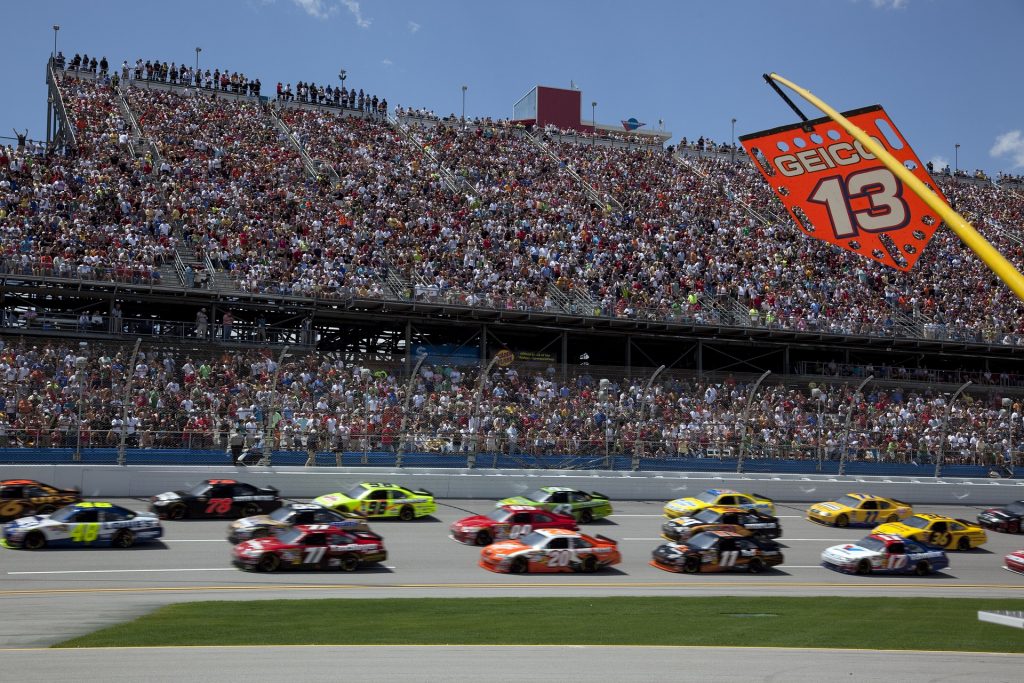 Formula One
Started in Europe in 1946, Formula 1 is the best-known variety of single seater racing. Open to drivers and constructors, it has the fastest racing cars on road courses in the world. Since its inaugural season, the single seater (open wheel) has become the premier form of racing with two annual championships after a series of evaluation races using a points system. Today, there are Formula 1 tracks all over the world, attracting the attention of millions of fans.
Hot Rods
'Hot Rod', is a term which has no clear origin but that is used to define earlier model American cars with large re-modified engines used to produce maximum linear speed. Originally hot rods were raced on streets, but in the 1940s and 50s racing was legitimized and moved to tracks where spectators could safely watch. In this form of racing, vehicles begin from a standing start and must complete a given straight-line distance, ahead of an opposing vehicle in a parallel lane. The National Hot Rod Association was officially founded in 1951 to discourage street racing and claims over 40,000 drivers on its rosters. The NHRA Mello Yello Drag Racing Series leads up to the annual NHRA U.S. Nationals, which take place in Indiana every year.
Rallying
In this version, cars compete on off road areas or closed public roads in which participants and their co-drivers 'rally' to a set of points on a point to point format, leaving in regular intervals from start points. The most prestigious rallying series is the World Rally Championship which is a thirteen-round series of races that takes cars and drivers around the world. The competition is based on lowest total time elapsed over the course of an events special stages.
Over the last century, auto racing has come a long way as a sporting competition. Loved worldwide, there are racing styles to accommodate the tastes of every fan.